Most Popular Photo Editing & Graphic design companies
What if you are an online business person who needs to upload very clear and professionally retouched photos of the products? Or you want your wedding photos to be wonderful and incomparable? Yes, then you need a professional photo editing company to meet all your requirements.
There are hundreds of companies in the world waiting for your order with amazing services and skilled editors. The best part is they provide graphic designing services too. It doesn't matter where you are from because they have an online ordering system and payment method. So, you can work with them from anywhere anytime.
Now take a look at the top photo editing and graphic designing companies of the world.
Cutoutoffice (COO)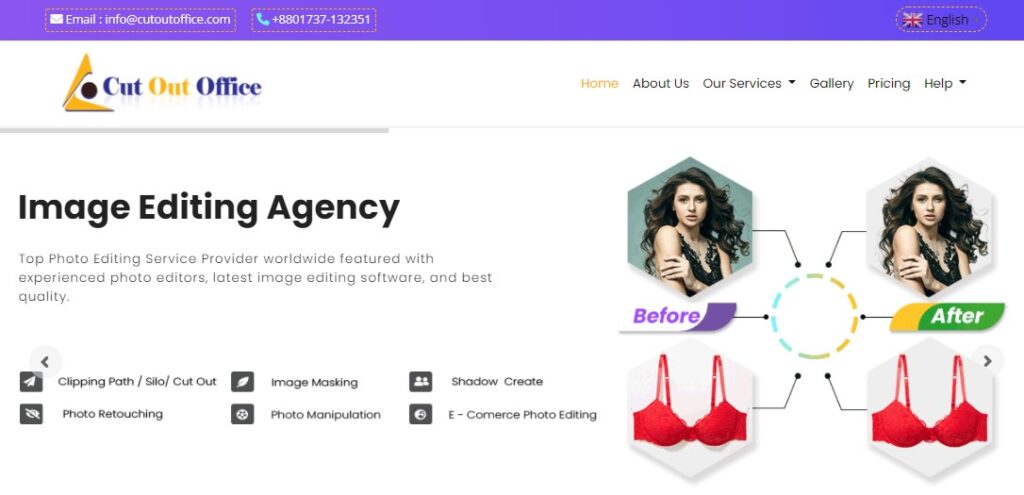 A tremendously professional bulk photo editing company is Cut Out Office that is the best place for the creative designers, image manipulators, and photo editing experts. If you are a product photographer or ecommerce business owner, you must use stunning product images. And that is why, you cannot but use the most dependable photo editing service provider. Here we can recommend you the best image editing company- Cut Out Office. You will get all the characteristics to be an authentic and optimal company. If you want to enjoy the premium customer service, get the best quality product images, and the best image editing prices, contact COO.
Services: What services Cut Out Office provides are-
Background removal
Image masking
Photo retouching
Color Variant
Ghost mannequin
Photoshop shadow creation
Car photo editing, etc.
Invensis photo editing service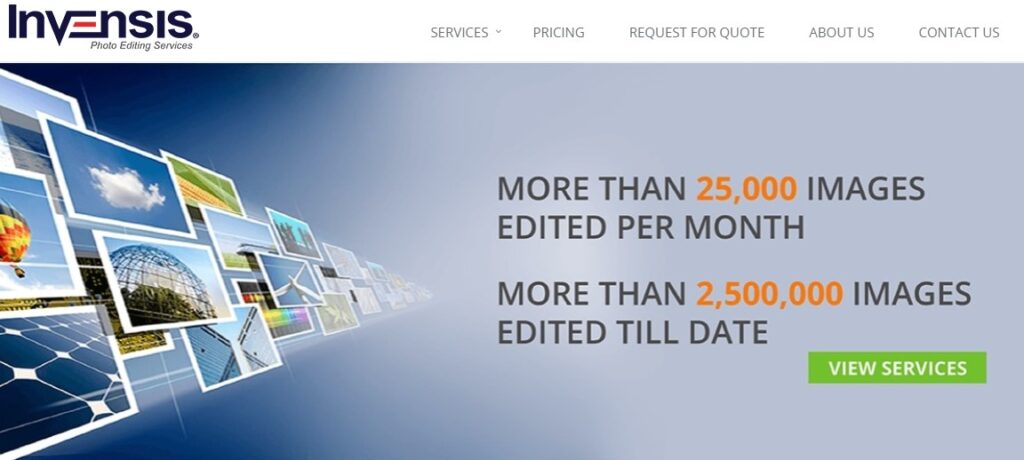 Invensys is the world-class photo editing and graphic designing company that provides you high quality, expert-level and digital photo repair while saving both money and time. The company works under the Invensys Technologies, IT-BPO service provider. It has 10 years of experience and a well-trained & skilled team who work 24×7 for the clients. You can see their success rate when you visit their website. They are working with a vision to be a reliable solutions provider of choice in a niche market. 
Services: the services of Invensys include –
portrait retouching, 
real estate photo editing,
photo restoration services,
image clipping services,
stock photo editing service,
product photo retouching services,
wedding photo retouching,
album designing,
360-degree panorama stitching,
Virtual tour creation.
FotoFigo

FotoFigo is an online-based digital photo editing service provider that provides the professionally retouched photographs. The expert team of this company ensures security, flawless retouching and super fast dispatch of the photos. They have done working for 5 million individual clients with four types of different pricing options. Working with them requires very simple steps. You just need to register, select the package, upload your photo and select the service that you want. Then the only thing will be left for you and that is downloading the retouched photo.
Services: It provides services like-
photo enhancement,
event photo editing,
real estate photo editing,
photo manipulation and
E-commerce photo editing.
Fix the photo

This company offers professional photo retouching services that perfectly meet the demands of professional photographers as well as beginners. It is affordable and secure. Fix the photo has 15 years of experience in photo editing and has worked for clients of 86 different countries. You can demand your preference and choice. They'll do according to your style. They accept all types of file formats like TIFF, PSD, JPEG, JPG, ARW, etc. To work with them, you just need to create an account, log in, send the photo and pay.
Services:
Retouching portraits in Photoshop,
wedding photo retouching services,
high-end photo retouching services,
product photo retouching,
jewelry retouching,
real estate photo editing service,
custom image retouching,
clipping path and masking service,
photo manipulation and
old photo retouching and restoration.
ImagePerfekt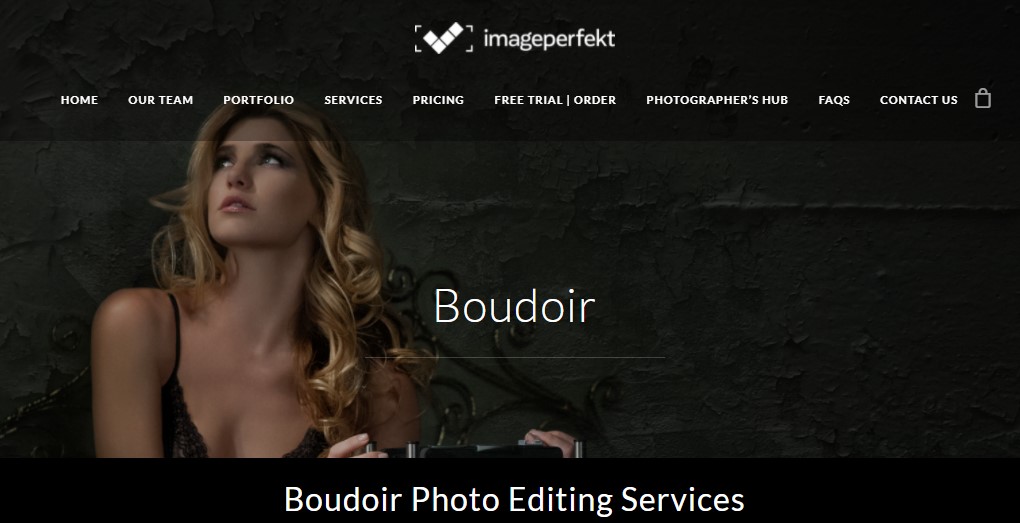 Imageperfekt is another great photo editing and retouching service provider that is different from others as they use a creative approach to provoke thought and appeal the eyes. It is working in the field of photo editing. They claim to be incredibly fast within 24 hours and secure. They have 4 different types of packages and 3 categories of service. Customer satisfaction is the most important priority of the company.
Services: Imageperfekt provides services like-
E-commerce photo editing,
magazine editing,
Portrait retouching etc.
Photza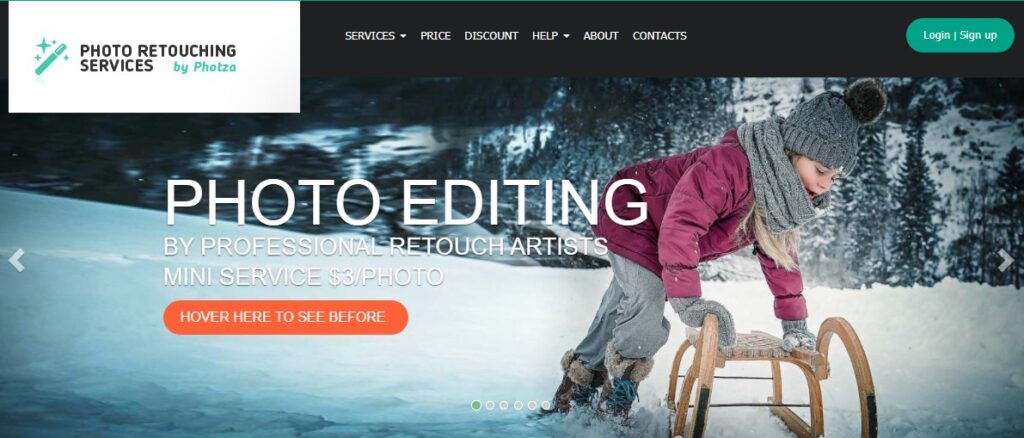 The Company has started the journey in 2012 and by this time they've gone so far. Now they are one of the most dominating photo editing companies in the world. Phots claims to solve any kind of issues with photos. Their brilliant photo editing service has made it a very cost-effective photo editing service providers to the clients. They deliver the retouched photo extremely fast. All you need to do is uploading the photo and choosing the option that you want. 
Services: Though it does not offer a lot of services, they focus on-
Photo retouching,
photo restoration,
wedding photo editing and
High volume images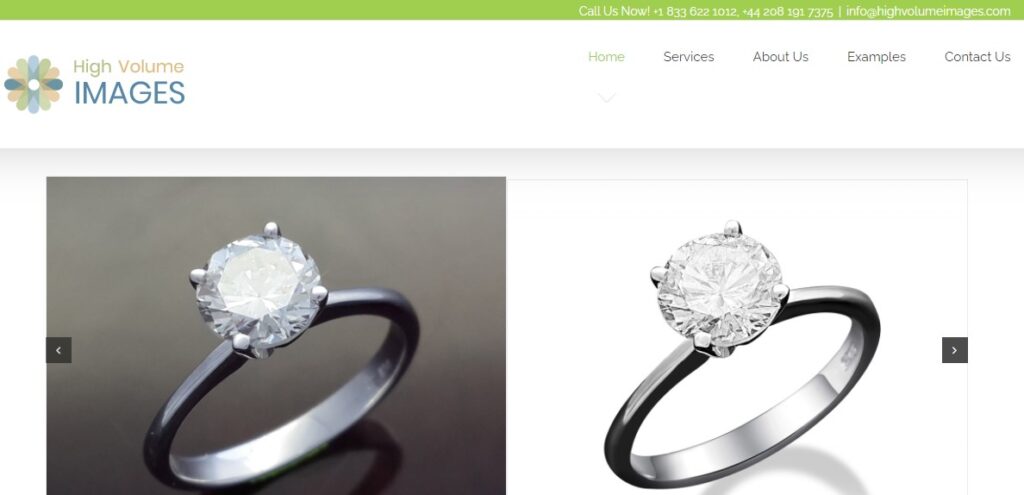 High Volume Images is a sister company of Finnet Limited of the UK. It has more than 80 image editing specialists who turn an ordinary image into an extraordinary one. The company works for photographers, model agencies, magazines, and E-commerce companies. It provides affordable, high quality and secure services to the clients.
Services: The company offers services like-
Car photo editing
Jewelry retouching
Ghost mannequin
Background removal
Photo restoration
We edit Photos

We edit photos is an amazing and experienced photo editing company with a skilled team for the photographers who value time and money. It is perfect for photographers of any level. The specialties include wide assets of professional photo editing, 24×7 client support, and safety of the photos.
Services: The services of Weedit Photos are-
photo enhancement,
photo post-processing,
photo post-production,
photo culling,
photo correction,
background removal,
beauty retouching service,
color correction,
glamour retouching and
Wedding photo editing.
Deepatch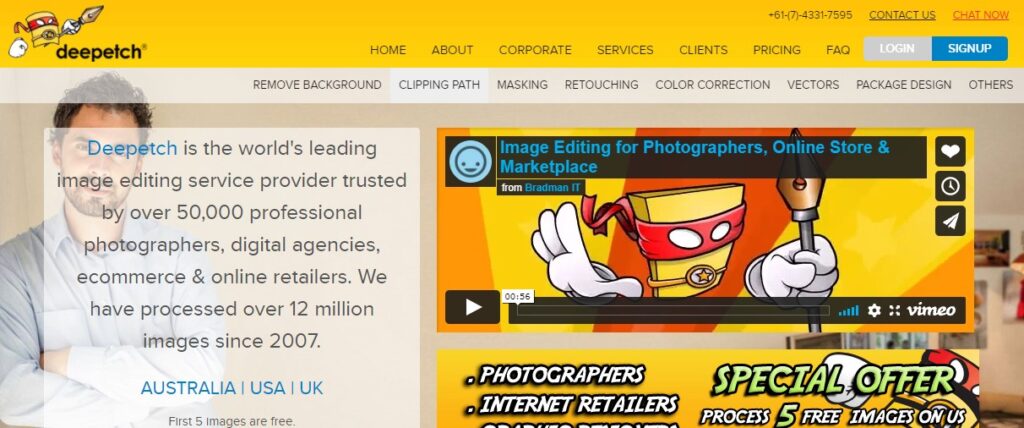 Deepatch is one of the leading photo editing and graphic designing companies in the world. It can be your complete outsource partner for all requirements of photo editing. It is experienced, secure and super quick. Deepatch is for photographers, Internet retailers, graphic designers, and webmasters. The best thing about the company is it offers the first 5 photo editing at free of cost.
Services: The company does-
clipping path,
Photoshop masking,
photo retouching,
color correction and
Raster to vector.
Digital Touch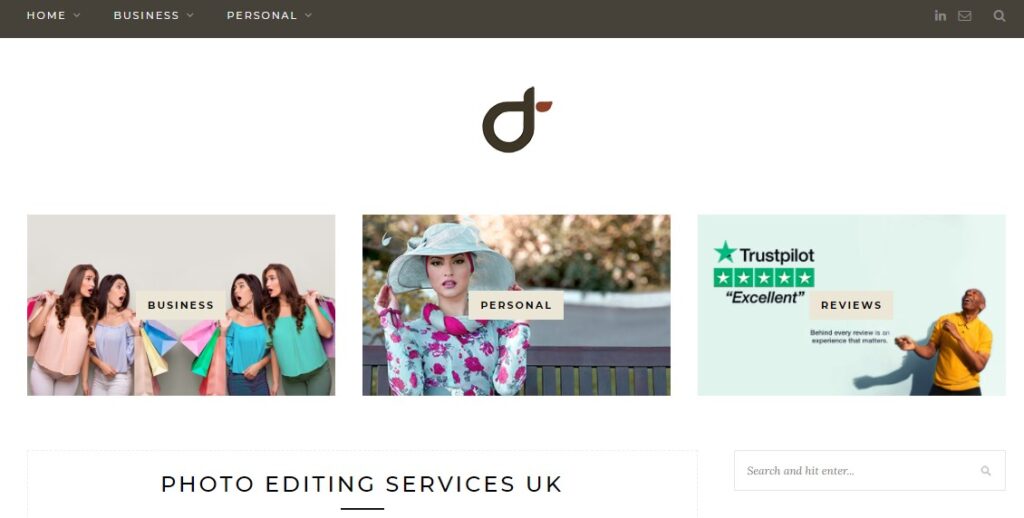 Digital touch is a UK based photo editing and graphic designing company that targets clients of both business and individual. They've gained a huge reputation by working tirelessly for 8 years in the digital photo editing sector. They provide friendly and affordable services by a passionate image manipulation team and ensure faster dispatch of the photos.
Services: The services of Digital touch are-
wedding photo retouching,
beauty photo retouching for business,
product photo retouching,
digital photo restoration and
Family photo editing.
So, this is the list of top graphic designing and photo editing companies that can help you in getting professionally retouched photo editing and graphic designs.